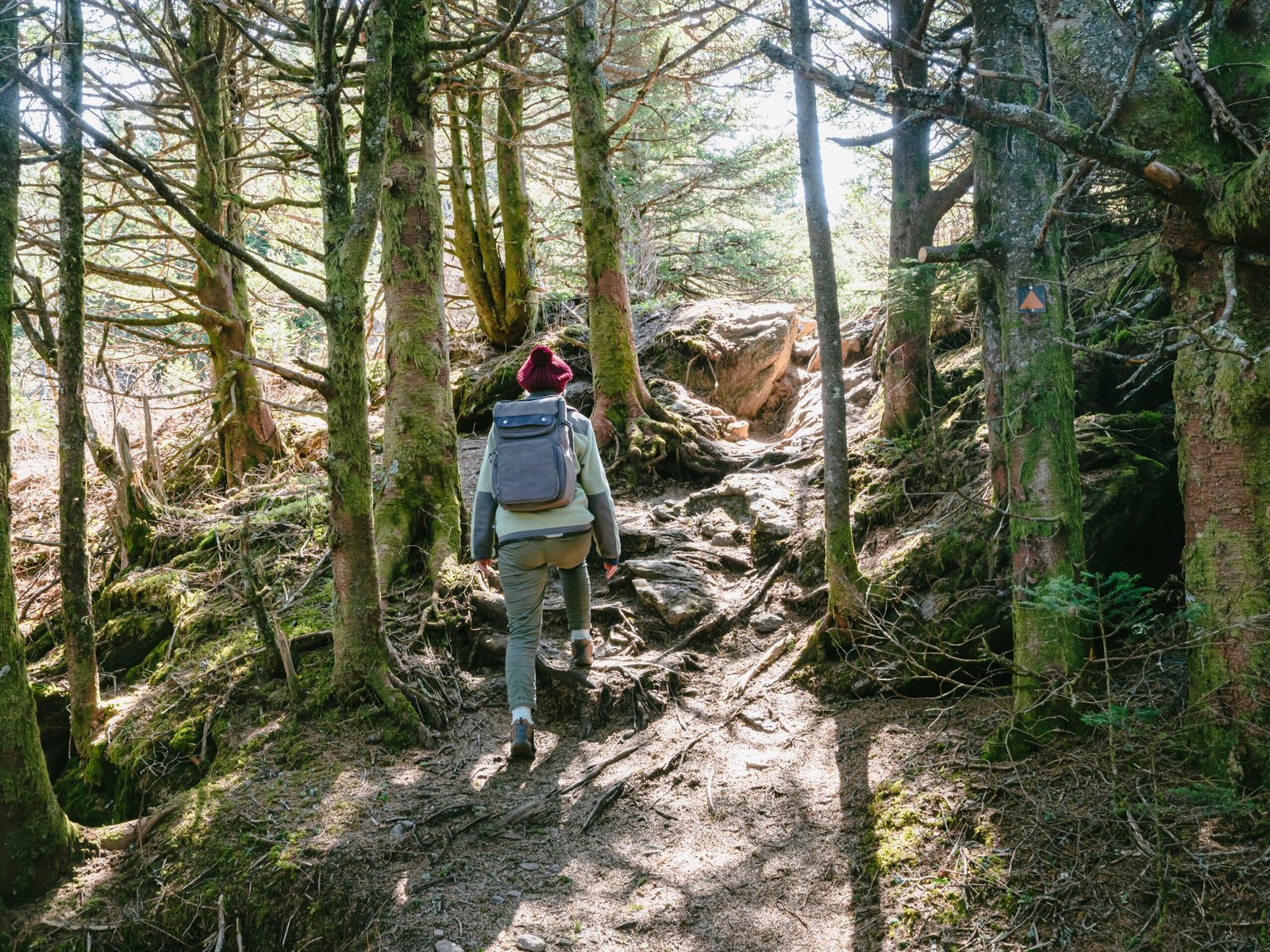 As campers at Riverbreeze Campground & RV Park, one of the best campgrounds near Asheville, NC, you're perfectly positioned to embark on an unforgettable journey to Mount Mitchell, the highest peak of the Appalachian Mountains and the tallest in eastern North America. Our convenient location offers easy access to this mesmerizing natural landmark that's only about 57 miles away, making it a top choice for a day trip from our RV park near Asheville, NC.
Mount Mitchell – A Crown Jewel of North Carolina Rising to an elevation of 6,684 feet, Mount Mitchell stands as a majestic testament to the natural beauty that pervades North Carolina. Nestled in the heart of the Blue Ridge Mountains, this spectacular peak is a beacon for outdoor enthusiasts exploring Western Carolina. It's not just a highpoint on a topographic map, but also a pinnacle of the rich biodiversity that North Carolina is renowned for.
Journey from Riverbreeze to Mount Mitchell The scenic drive from Riverbreeze Campground & RV Park, one of the top-rated Asheville NC campgrounds, to Mount Mitchell is an experience in itself. Winding roads framed by verdant forests lead you through the Blue Ridge Parkway, known as "America's Favorite Drive." Each turn reveals captivating vistas that blend seamlessly with the ever-changing hues of the sky.
Adventure Awaits at Mount Mitchell Upon arriving, numerous trails await hikers of all levels. The challenging Mount Mitchell Trail takes you right to the summit, while gentler paths like the Balsam Nature Trail offer stunning views without the strenuous climb. In winter, these paths transform into a snowy wonderland, perfect for snowshoeing.
From our RV park in Marion, NC, you can easily reach this hiker's paradise and embark on an adventure that immerses you in the exquisite beauty of Eastern Carolina. Whether you're an ardent mountaineer or a casual nature lover, Mount Mitchell provides the ideal backdrop for your stories.
Return to Comfort at Riverbreeze After a fulfilling day of mountain exploration, return to your comfortable site at Riverbreeze, arguably among the best campsites in North Carolina. Reflect on your Mount Mitchell adventure around a cozy campfire, under a blanket of stars. At Riverbreeze, the blend of adventure and relaxation makes us more than just an RV park near Asheville, NC. We're a starting point for your explorations, a haven of rest, and your home in the heart of nature.
Experience the majestic Mount Mitchell and the serene beauty of camping near the Blue Ridge Mountains with a stay at Riverbreeze Campground & RV Park. Book your adventure today and make memories that will last a lifetime.